For the summer, First Impressions becomes Summer Impressions. It is a joyous, fun-filled, camper centered community, whose real spirit is a happy intangible that defies description. Summer Impressions provides campers ages 3-10 (Leaders in Training 11-14) the opportunity to grow emotionally and socially through cooperative groups aimed at developing lasting friendships and building self-esteem. By discovering camper's talents and encouraging children to try new challenges and activities, we set the building blocks for developing skills in confidence and cooperation. We are committed to enriching your camper's summer with a positive, fun-filled and safe environment.
Our directors, and many of our specialty instructors, and counselors have been with us for years and many are certified teachers. Professional and enrichment certified instructors are on staff to teach swimming, physical education/sports, arts and crafts, science, and drama. Intensive pre-camp training is held as well as in-service workshops during the camp season to help our staff implement camp philosophy and curriculum. Our staff gives special attention to each and every camper in order to develop the total child through an exciting camp experience.
For more information about Summer Impressions, click here.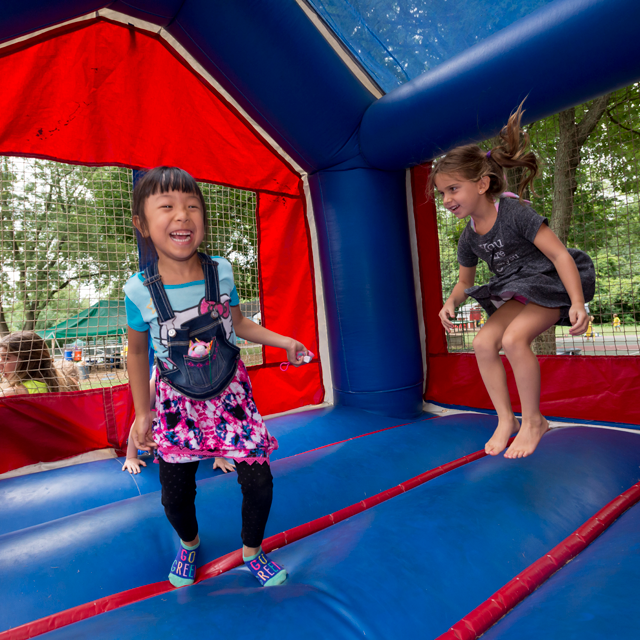 "When (my son) returned this summer, a lot of the counselors still remembered his first and last name. I love a camp that still knew him YEARS later and I like how they have returning staff each year."
"We feel so lucky to have such a wonderful camp right in our community. "
"My kids are happy and healthy at SI! The office staff are great to communicate with and the counselors are responsible and mature. Thank you!"